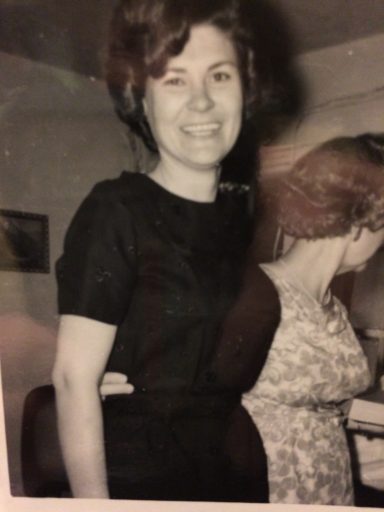 My latest book, HALLEY, awarded 2015 Jefferson Cup Honor for Historical Fiction, awarded the Moonbeam Silver Medal for Young Adult Fiction, and awarded the 2016 Frank Yerby Award for Fiction. Available at: NewSouth Books: www.newsouthbooks.com/halley and Amazon.
In recent years, women—mostly well-known, but some not—have been coming forward in droves to tell their stories of harassment, assault, and even rape which have hurt their careers and damaged them psychologically. Probably a majority of career women have experienced at least some degree of this. I can't claim I have much to report. I was a teacher—no one ever said, "Either you grant me sexual privileges or you'll never work in the county schools again!" There were a few random bad days like every teacher has when I could have responded to such a threat, "Make my day" or "Take this job and shove it."
However, there is that one humiliating experience I've never forgotten. It was the summer following my first teaching year. After deductions, my monthly check was $233—you read that right, that was two hundred, thirty-three dollars. I had college loans to pay off. So I spread the word through friends and fellow teachers that I needed a summer job. Soon I got a call at the boarding house where I stayed. A manager of a local business, who was also the husband of a high school friend, said he thought he might be able to help.
The very next day I showed up at his business in the nicest of my homemade dresses. "Mr. Jerk" met me hand extended and welcomed me into his office. It looked plush to me then—mahogany desk, high back swivel desk chair, and oriental rug on top of wall-to-wall carpeting. Mr. Jerk motioned for me to have a seat. He closed the office door, and that should have been a warning, but I was clueless. He told me how good I looked even as I was noticing a puckered seam in my black dress. He told me what great things he was hearing about my teaching. I doubted it—it was my first year, and I had learned more than my students that year. He asked about my folks. In short, he talked about everything except the reason for my visit. Awkwardly, I tried to steer the conversation to summer jobs.
Mr. Jerk smiled. "I'll sure put in a word for you if I hear of anything."
"But when you called," I began. "I mean, I thought you already knew…" I stood. "Well, thanks anyway."
"Wait!" said Mr. Jerk, motioning me to sit. "It just now occurred to me that you might like to go up to Chattanooga one night next week. We could drive around, go out to eat. With school out, you don't have to be home early. Heck, you'll have all night. My wife is out of town."
I finally got the picture. "I have to go," I said, backing toward the door.
Mr. Jerk laughed. It was a smug, mocking laugh. "Scared you, didn't I, Sweetie?"
Suddenly my embarrassment turned to pure anger. I walked slowly back to his desk, put both hands on the shiny mahogany and leaned over until our faces were only inches apart. He no longer looked so smug. His smile wavered.
"No, Mr. Jerk, you didn't scare me. I'm just not the least bit interested. I wouldn't be interested even if you were good looking and charming. I don't go out with married men."
I let myself out. Needless to say, a summer job never materialized.
And that's fine. Even this many years later, I wouldn't want to owe that man anything.